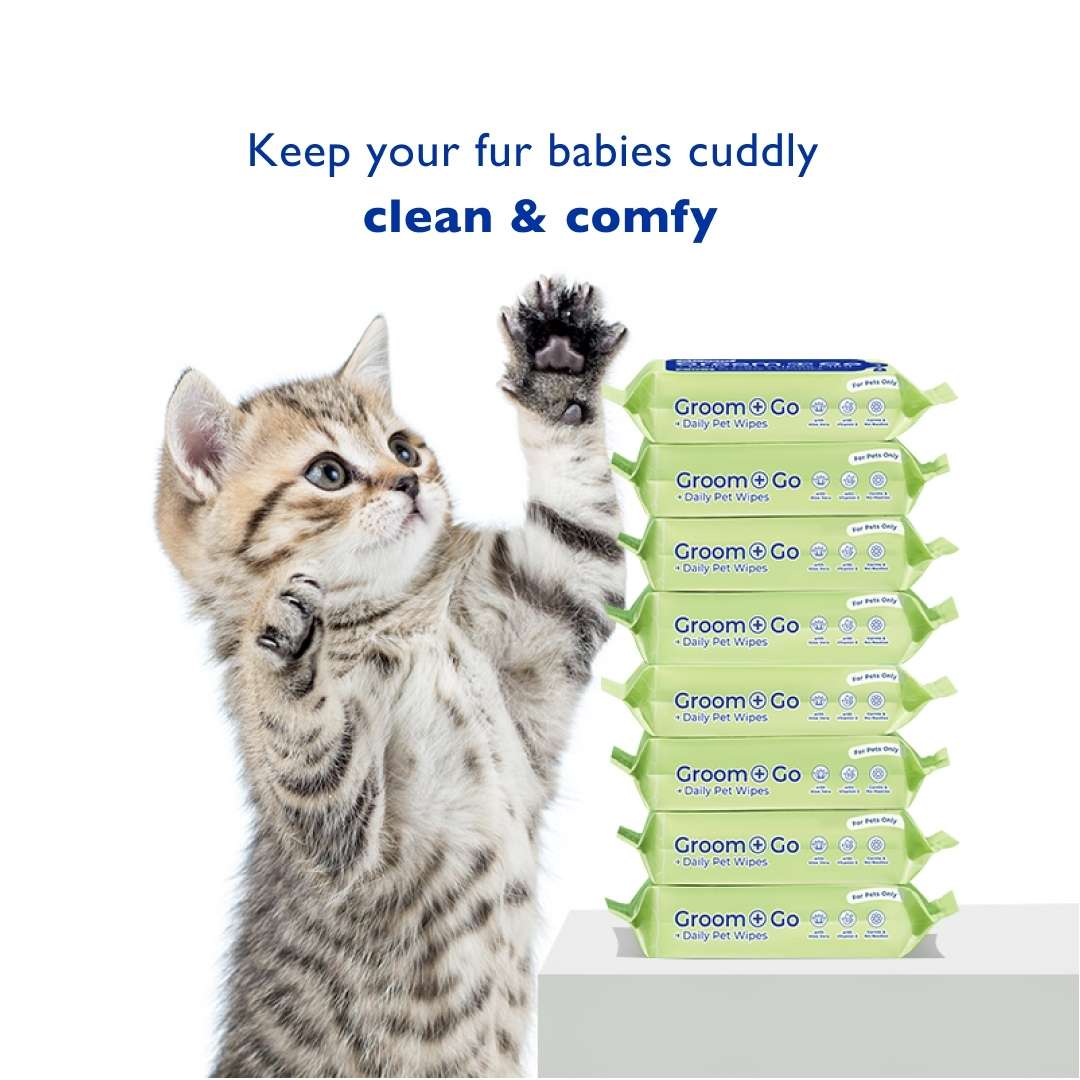 2 in 1 Cleanse + Soothes
with Aloe Vera & Vitamin E Head to Tail Cleaning
Fits perfectly in your pockets, and super convenient to bring along during your long walks with your pets. Made to be outdoor-friendly, now you and your fur babies can easily keep clean on-the-go.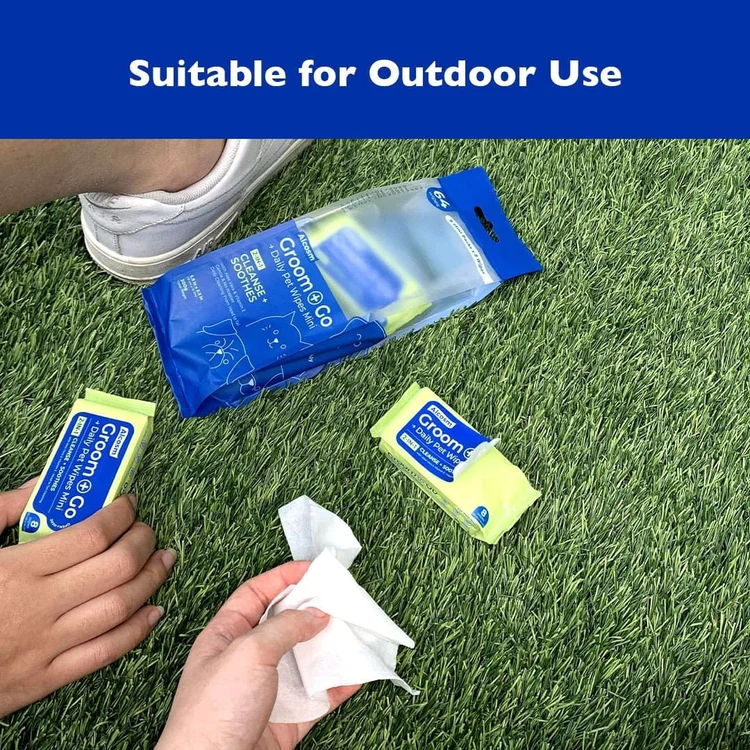 Gentle on pet's fur, say goodbye to the nasties and odor.
(1) Cleaning dog's paw after a muddy walk
(2) Cleaning up bum and messes
(3) Cleaning discharge and tear stains
(4) Cleaning ear wax and debris
With Aloe Vera & Vitamin E
Moisturizes skin & soothe fur
Head to Tail Cleaning
Gentle cleaning of pet's ears, paw, face & body
No Water & Rinsing Required
Pet grooming without the hassle
Palm-sized Packs
Outdoor-friendly for cleaning on the go
Sensitive Skin Formulation
Fragrance-free, alcohol-free, dye-free