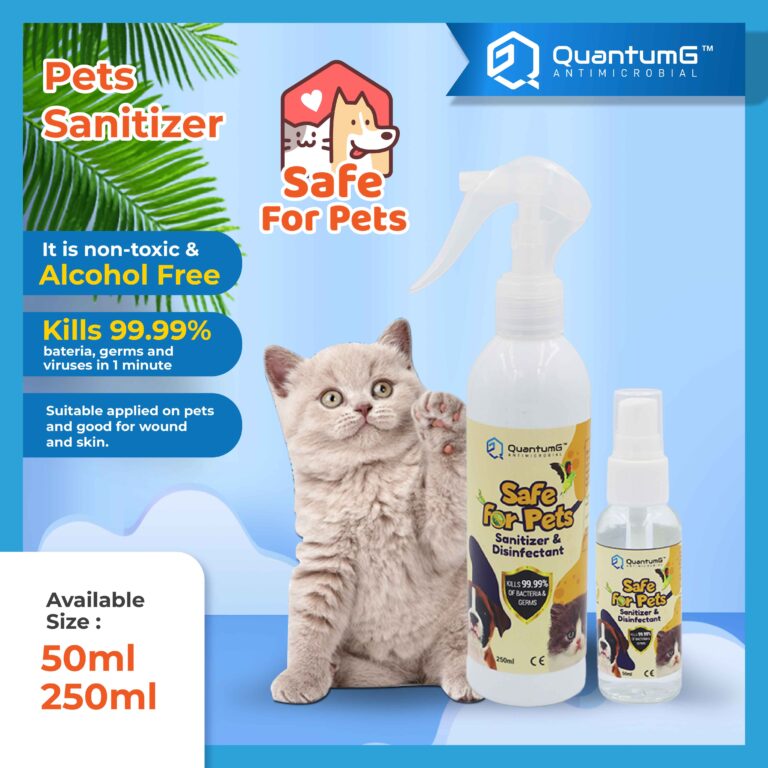 QuantumG main active ingredients are made of Copper Ionic, Nano Silver and Titanium Dioxide. By nature, these elements are proven to be effective against bacteria & virus elimination.
With our QR-TAC™ & QR-C™ technologies enhancement, our products that are infused with a proprietary Quantum Energy are capable to vanish 99.99% of bacteria, viruses, and microbes in just less than 60 seconds.
QuantumG™ product is proven as a safe to-be-used product for pets as it passed skin irritation, eyes irritation, oral toxicity, and inhalation toxicity tests by the accreditable laboratory.
Suitable to be applied on pet:
♥ Mop ♥ Pet Room
♥ Pet Pee ♥ Touching Pets
♥ Pet Toy ♥ Pet Sick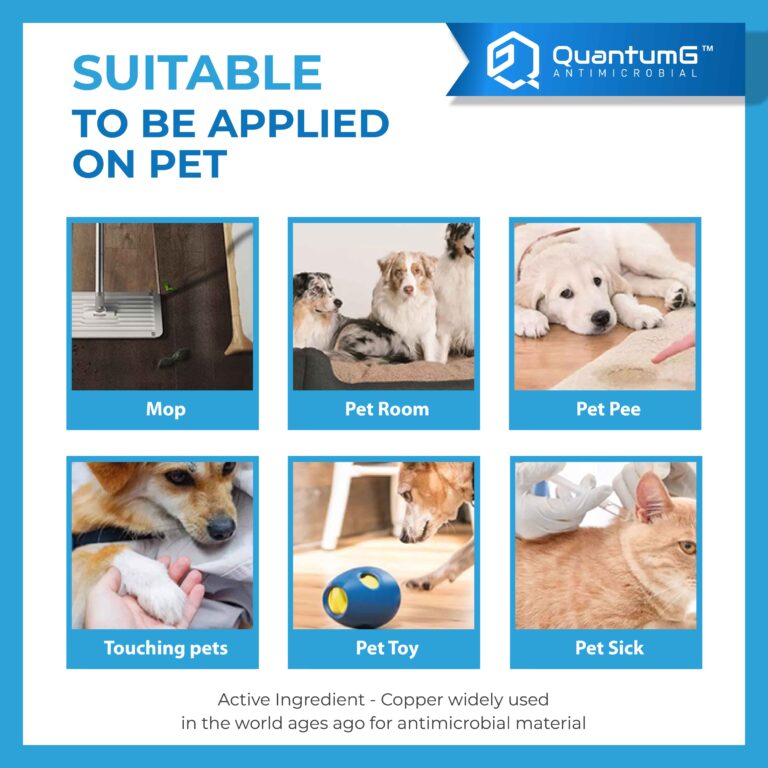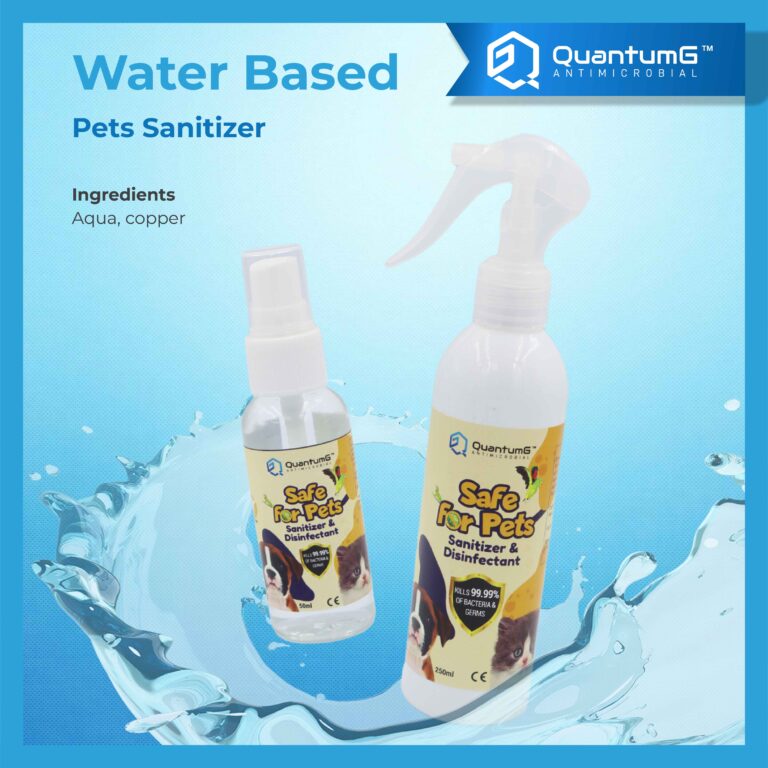 Water Based
Pet Sanitizer