Nothing is more beautiful than a CONFIDENT women. Time of the month or not, experience our breathable & comfortable pads and stay BIEU-TIFUL.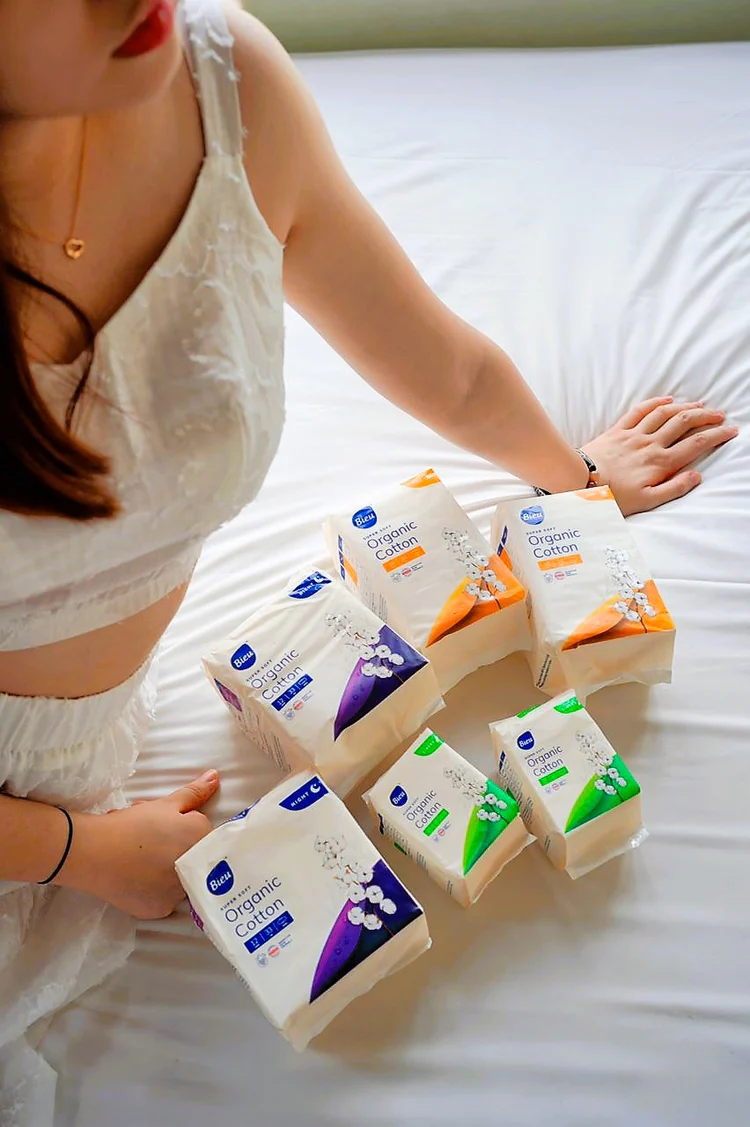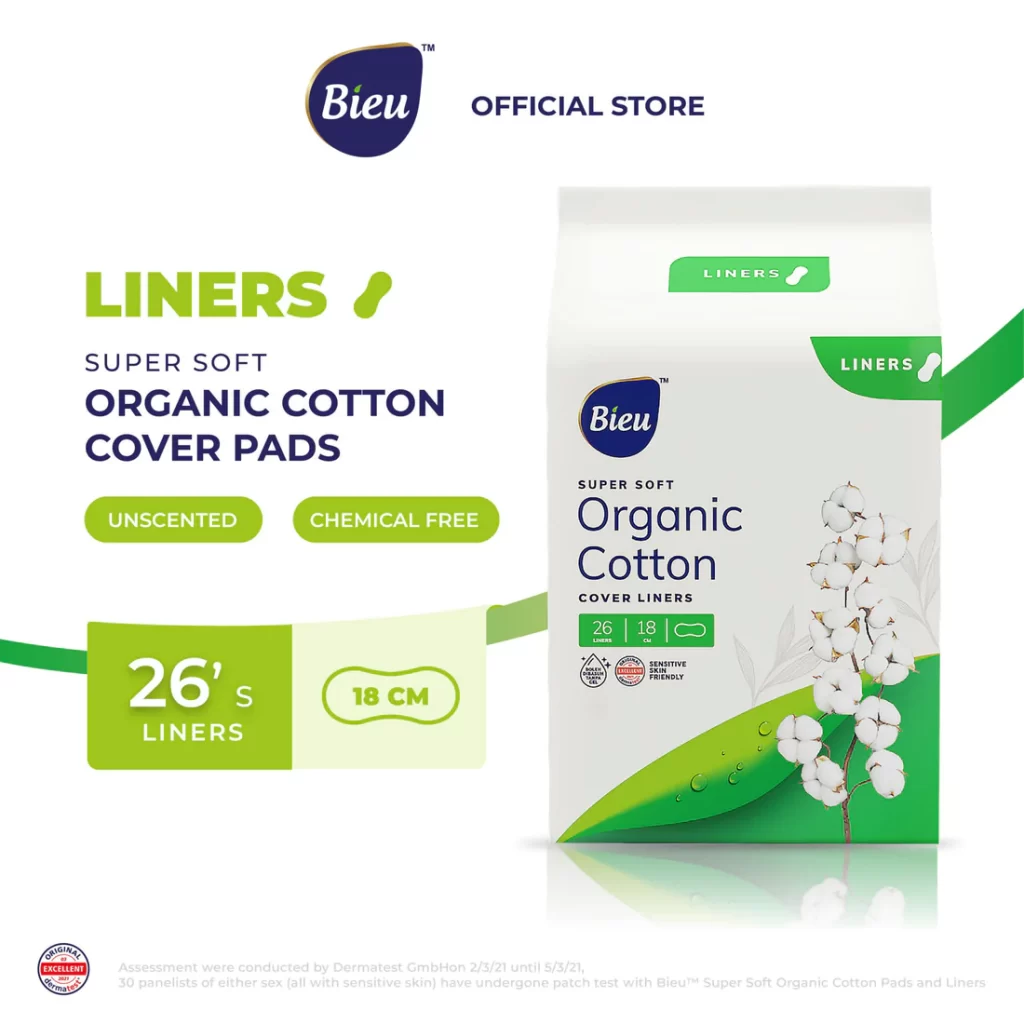 Bieu Panty Liners 18cm
– Discharge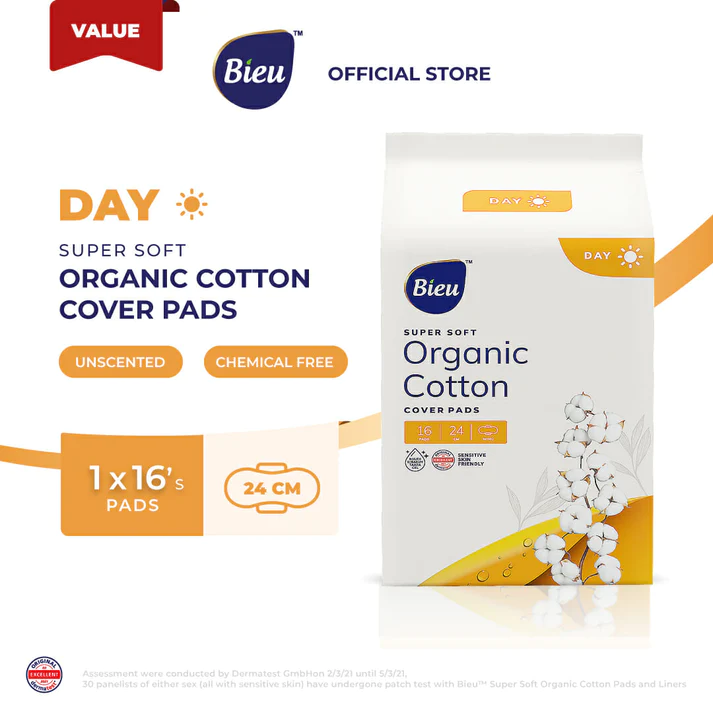 Bieu Day Period Pad 24cm
– Regular Flow
Bieu Overnight Period Pad 33cm
– Heavy Flow
Your intimate area is the most sensitive part of your body, it needs the EXTRA care from Bieu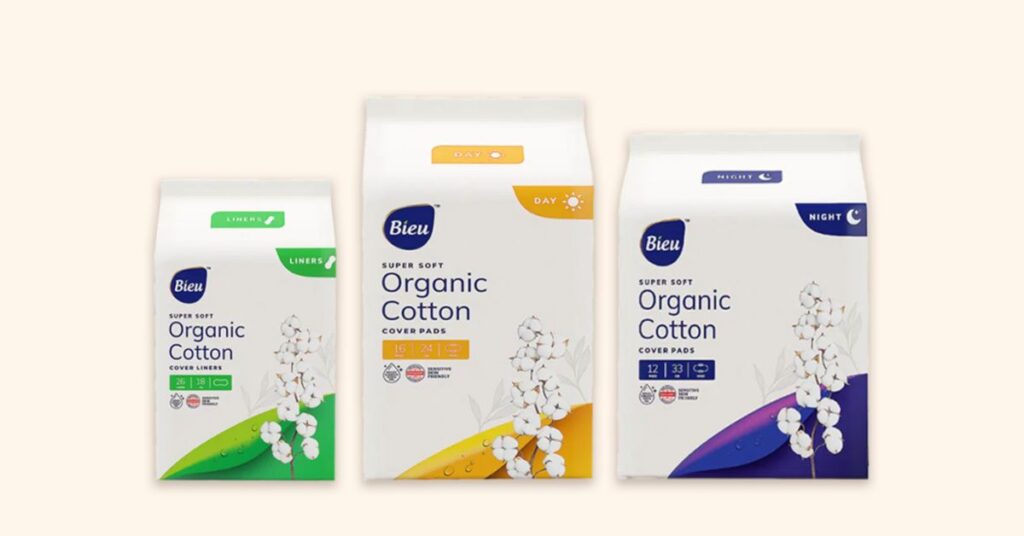 The vaginal wall is soft and permeable. Hence it's prone to allergens.

Organic cotton is made of natural fibres which allows air flow into the pad.

Our pads are soft, slim and barely noticeable, making it a perfect all-day wear.

Organic cotton fibres are very absorbent. Hence, fewer pads used monthly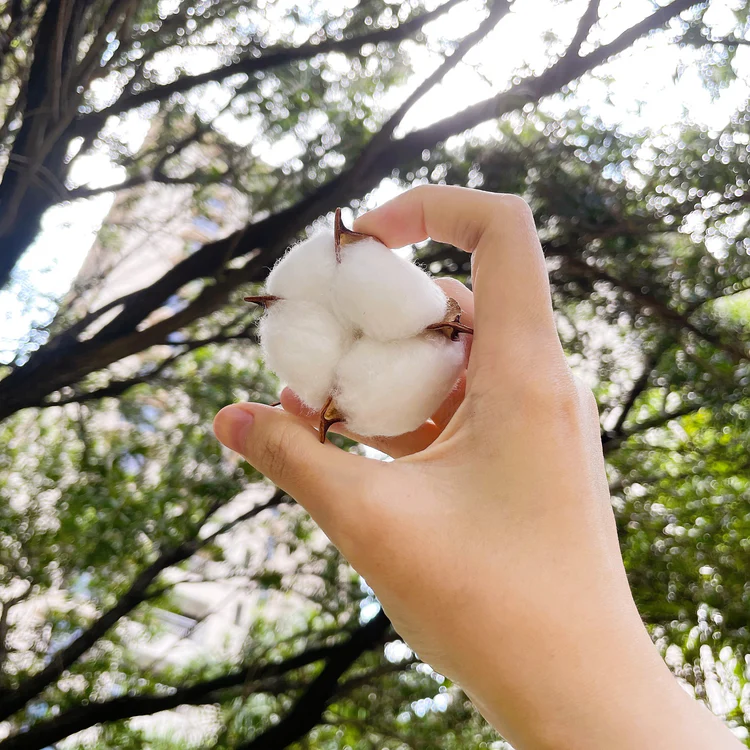 Did you know organic cotton...
✓ Has been around for more than 8,000 years
✓ Is a completely natural fabric
✓ Needs to grow over 200 days
✓ Absorbs up to 27 times its weight
Skin-Friendly
Accredited with EXCELLENT certificate by German dermatology board, Dermatest
Chemical-Free
Absence of harmful toxins as proven by SGS Malaysia
Leak-Free
Leak-Locking Technology, seals fluid in the center core preventing ensuring a worry free experience