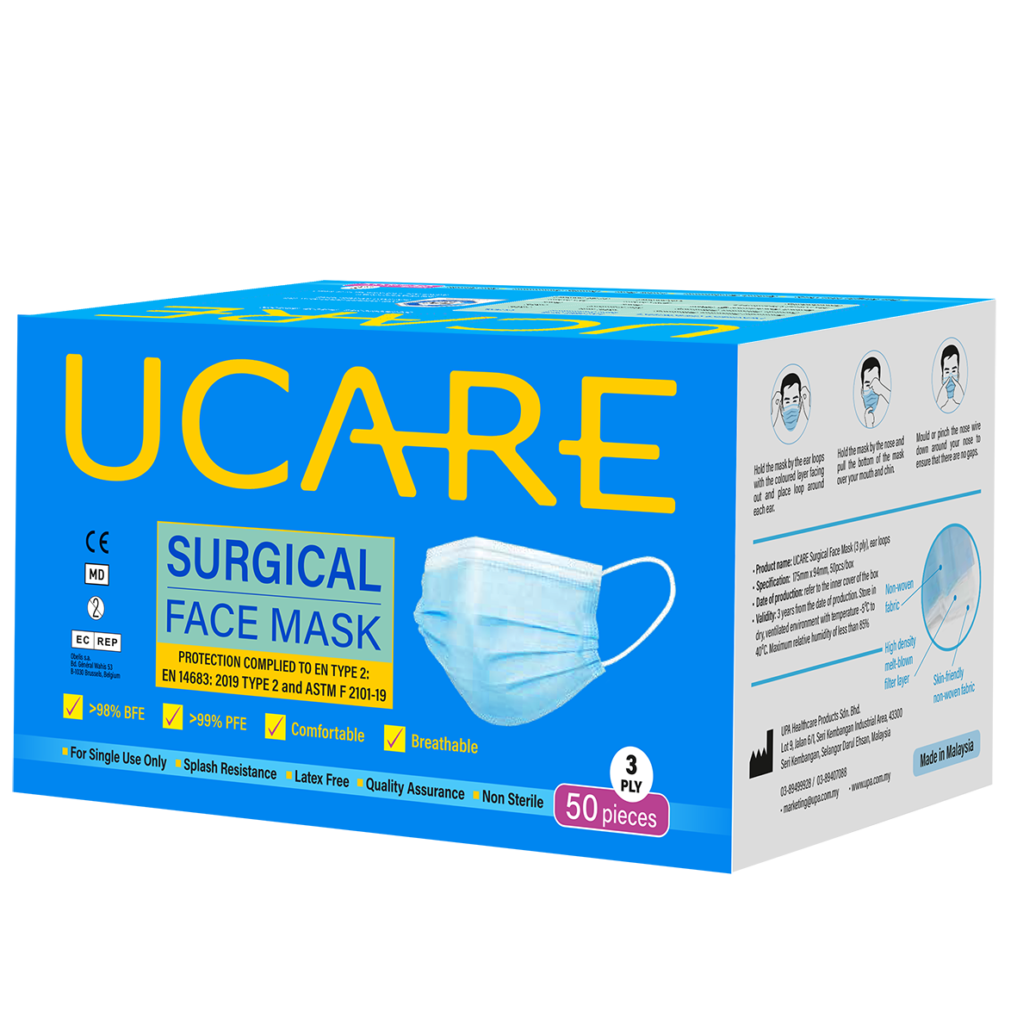 UCARE Adult 3 Ply Surgical Mask – String Ear Loop- 50pcs/box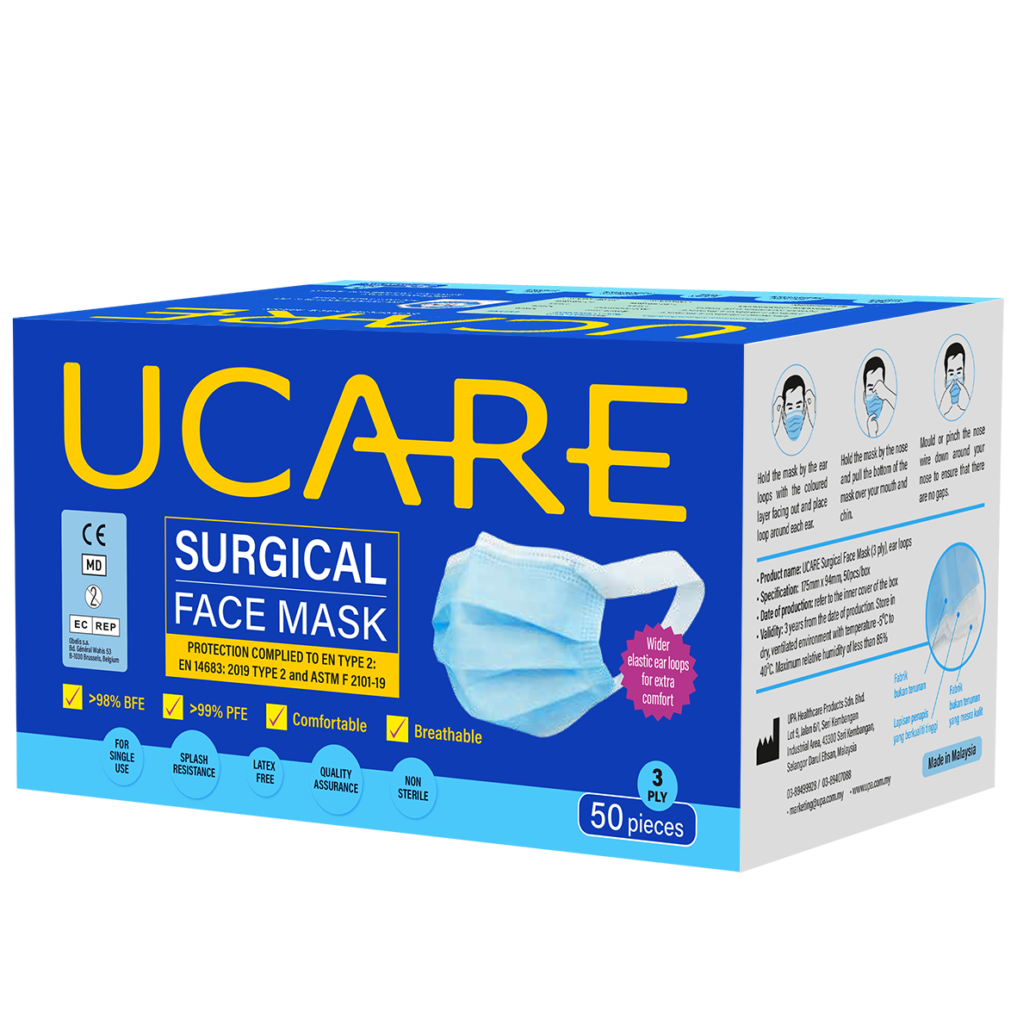 UCARE Adult 3 Ply Surgical Mask – Wide Ear Loop- 50pcs/box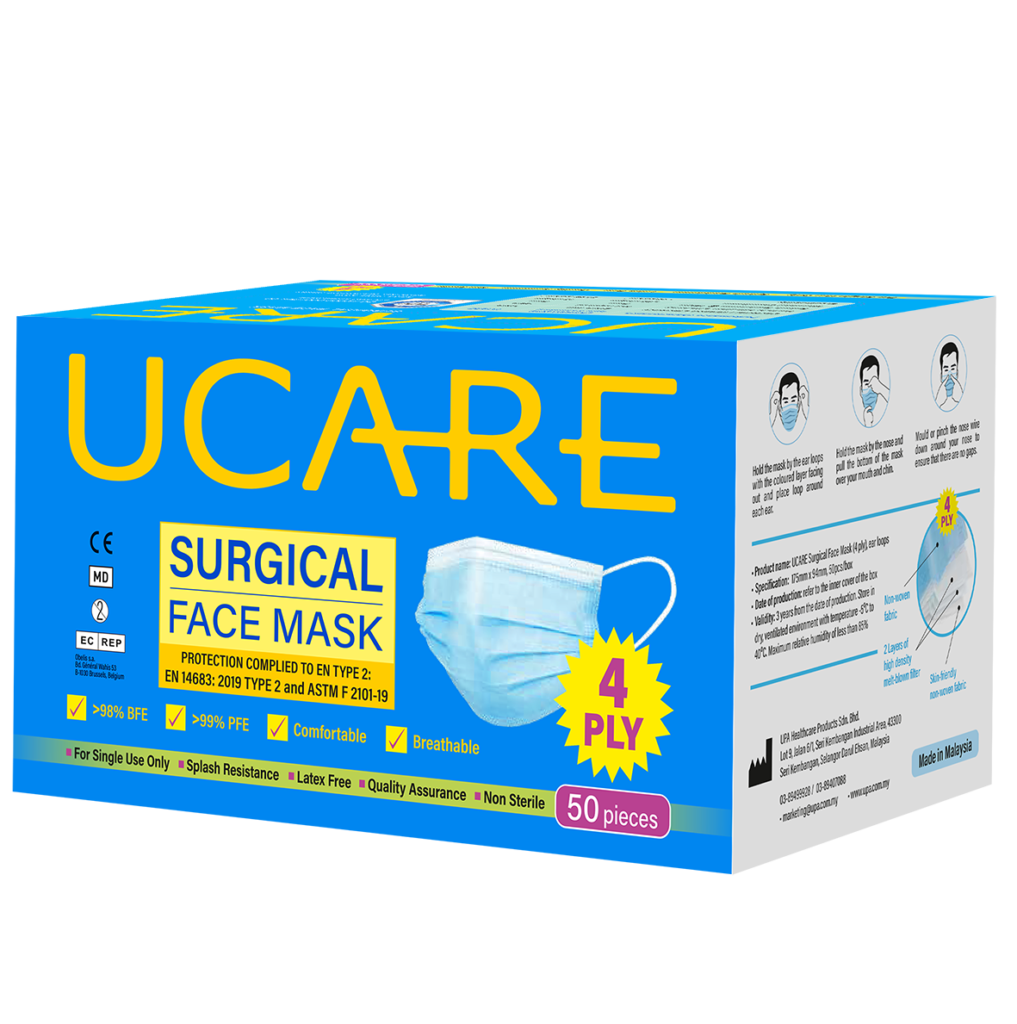 UCARE Adult 4 Ply Surgical Mask – String Ear Loop- 50pcs/box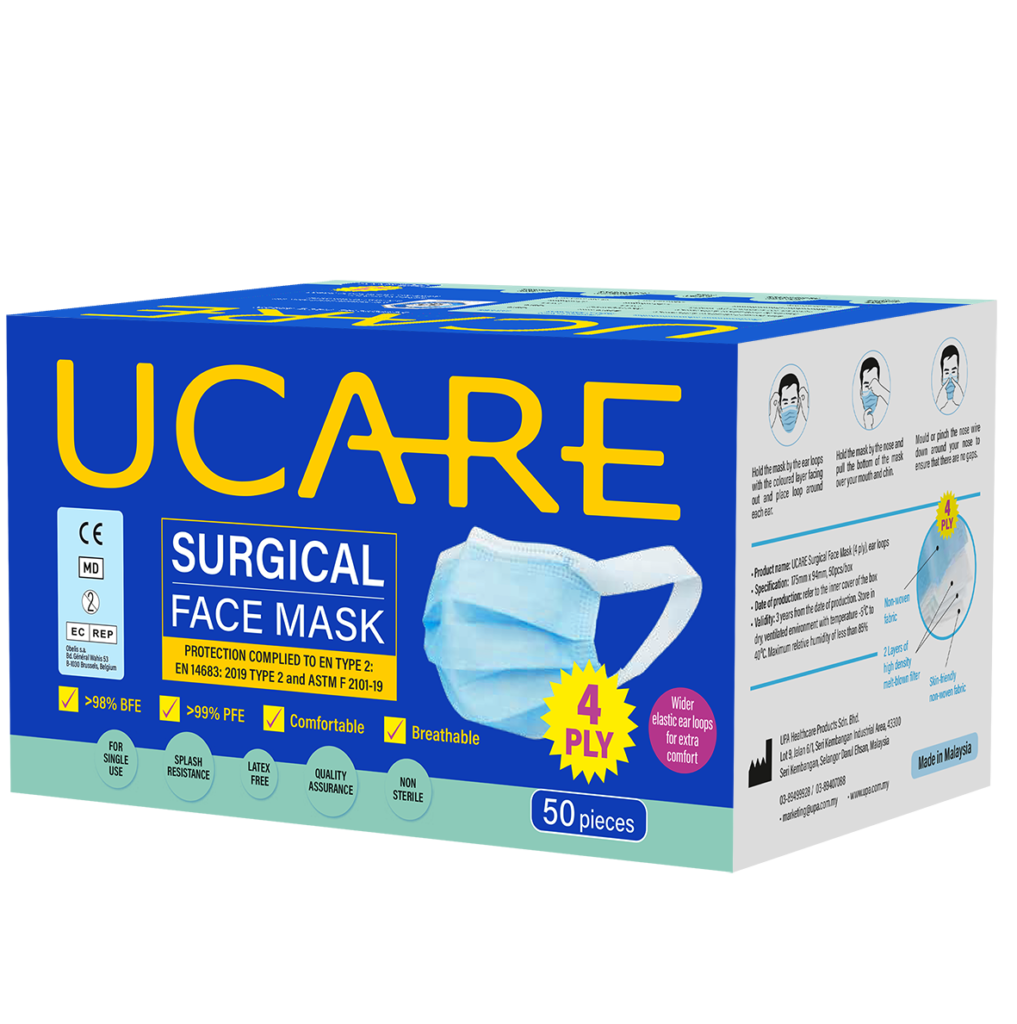 UCARE Adult 4 Ply Surgical Mask – Wide Ear Loop- 50pcs/box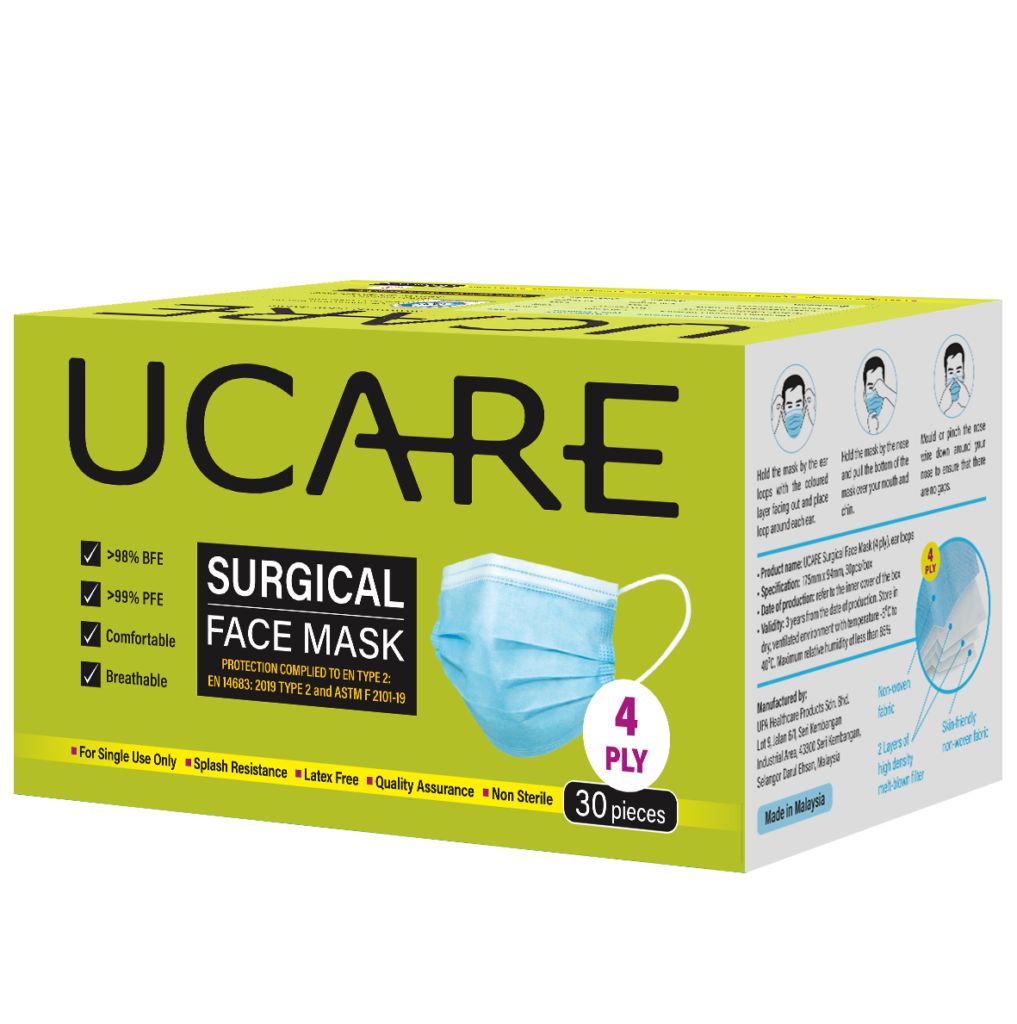 UCARE Adult 4 Ply Surgical Mask – String Ear Loop – Individual Wrapping- 30pcs/box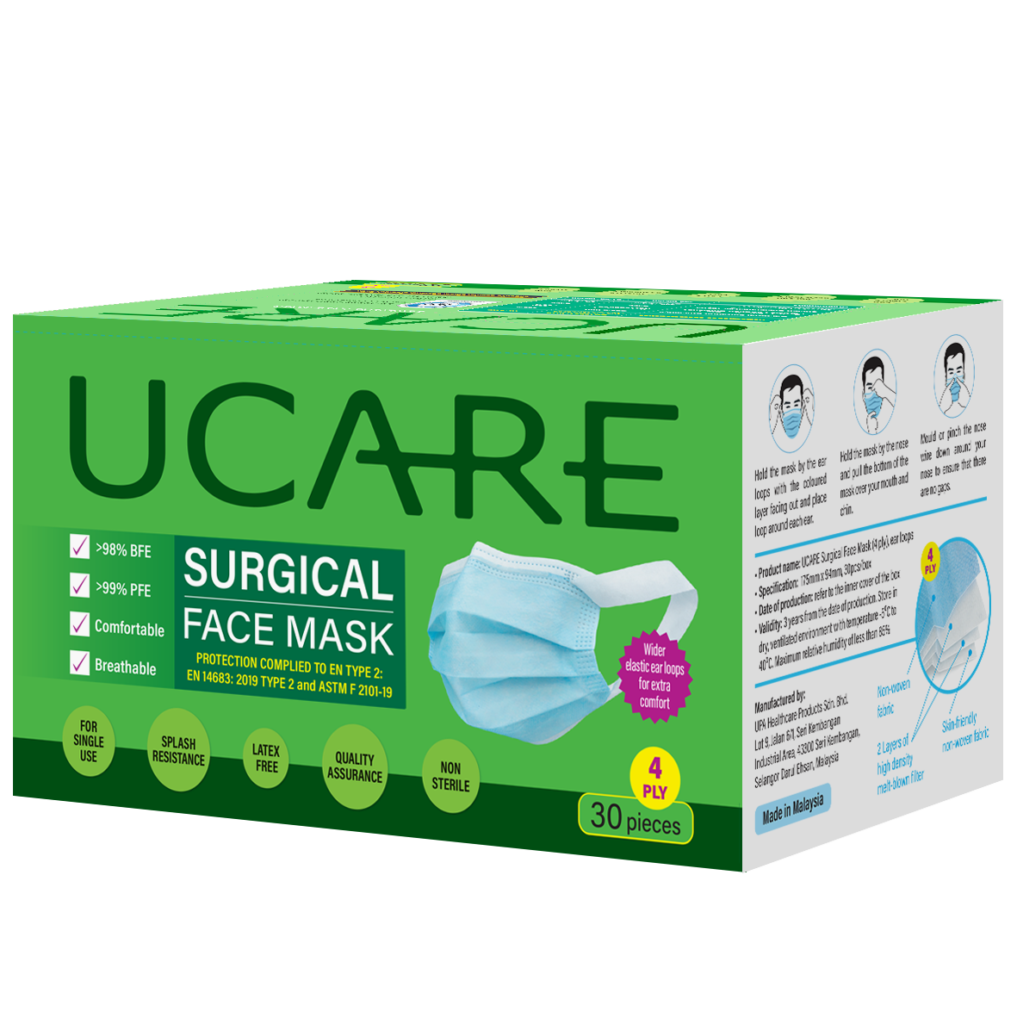 UCARE Adult 4 Ply Surgical Mask – Wide Ear Loop – Individual Wrapping 30pcs/box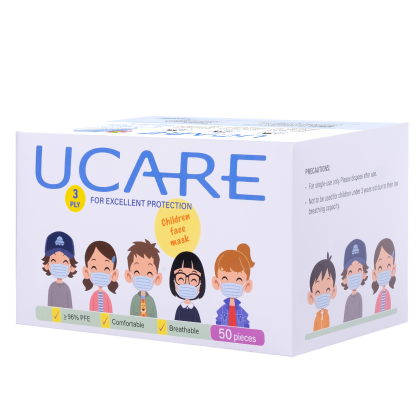 UCARE Child 3 Ply Surgical Mask – String Ear Loop- 50pcs/box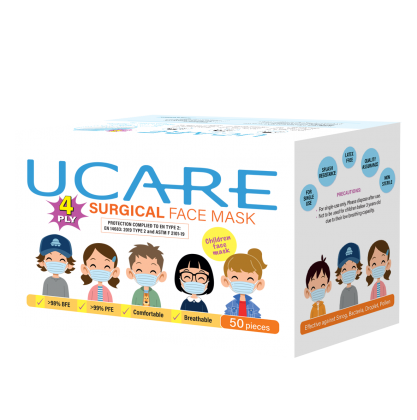 UCARE Child 4 Ply Surgical Mask – String Ear Loop- 50pcs/box
UCARE 3 & 4 PLY Children Face Mask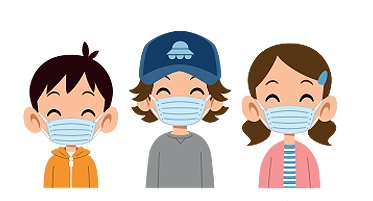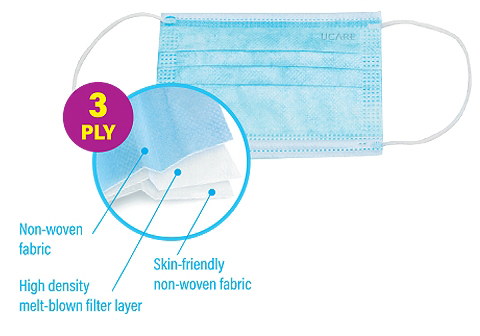 UCARE KN95 Respirator Mask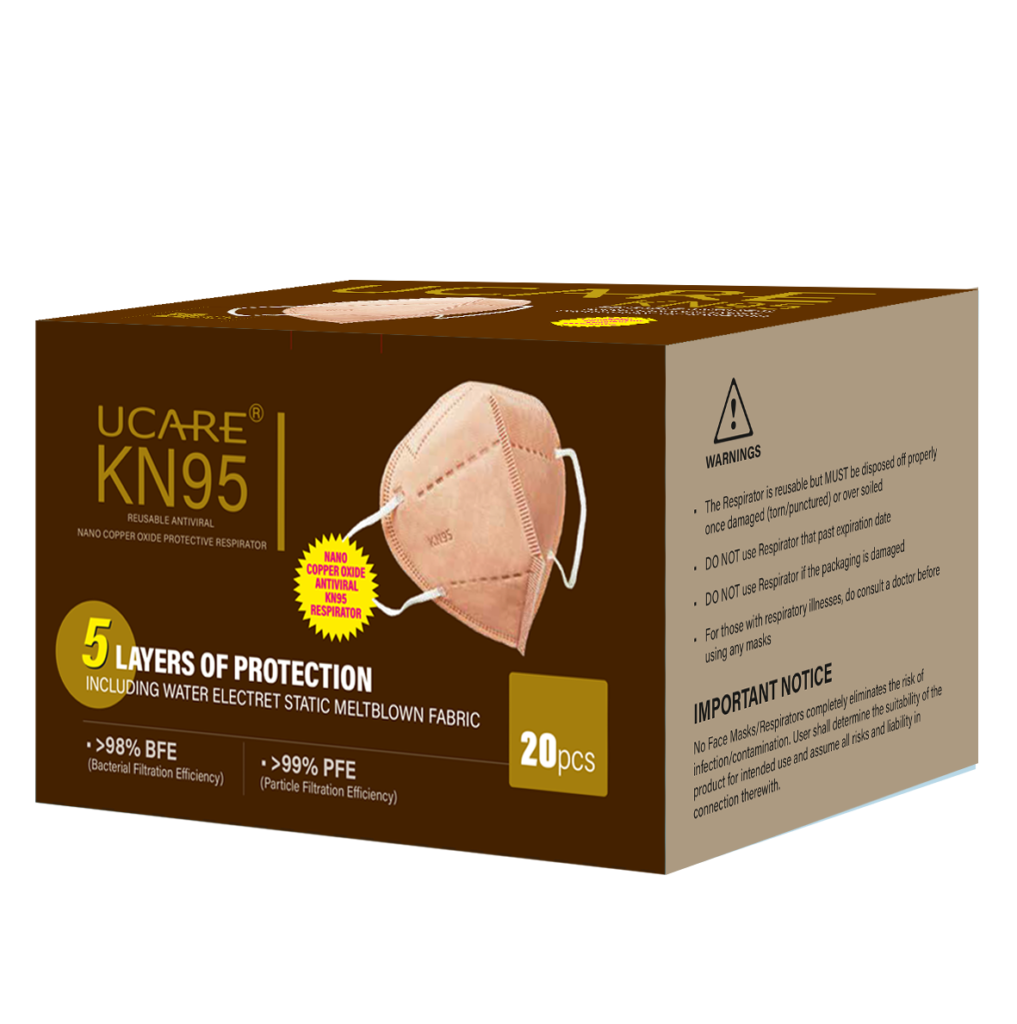 UCARE Adult KN95 Antivirus Nano Copper Oxide Protective Respirator (Outer Layer)- 20pcs/box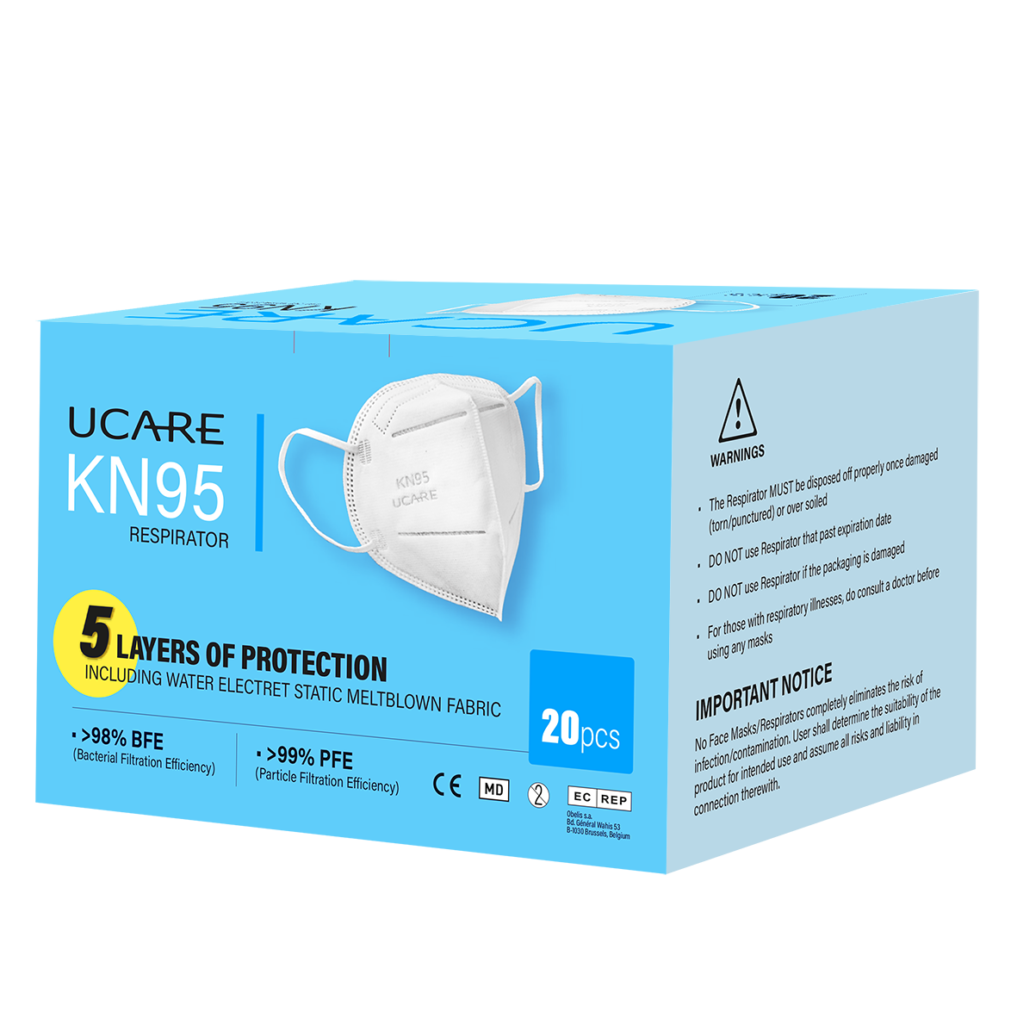 UCARE Adult KN95 Disposable Respirator- 20pcs/box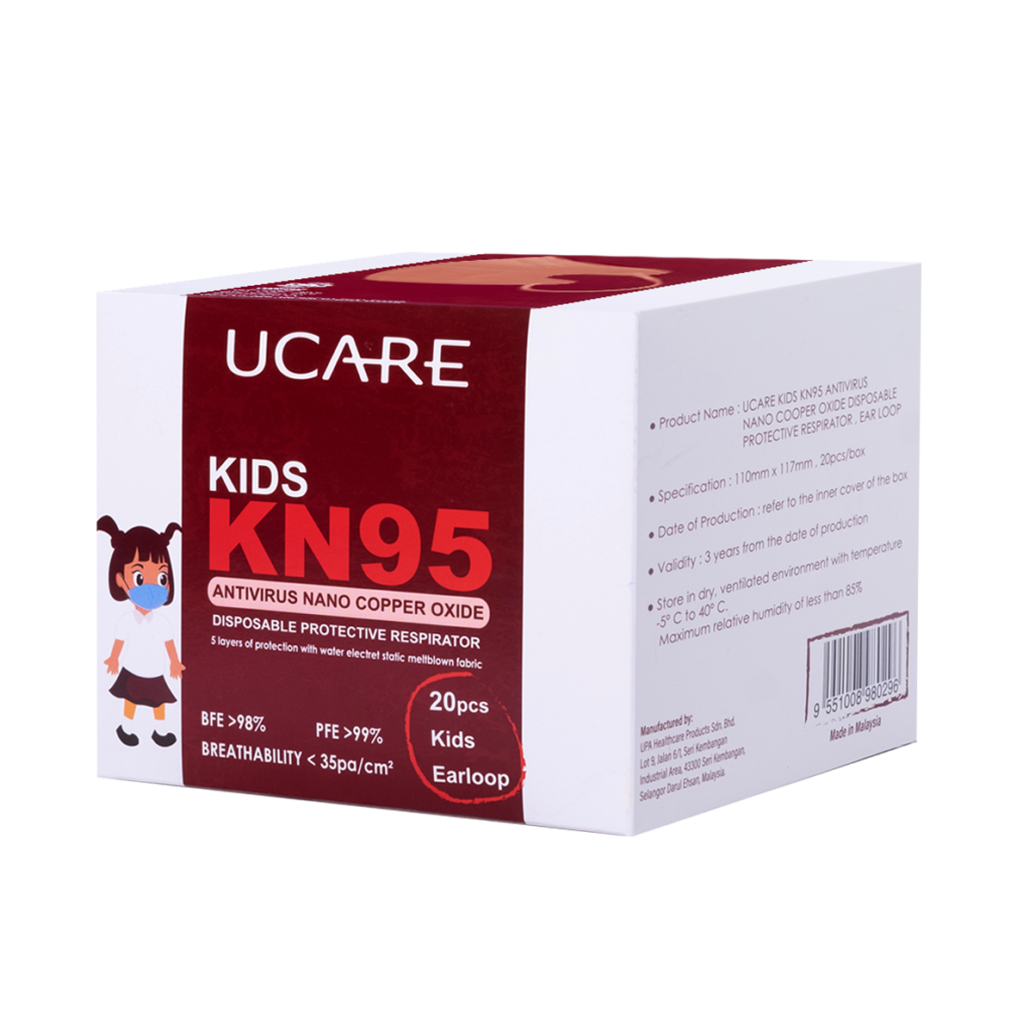 UCARE Junior KN95 Antivirus Nano Copper Oxide Protective Respirator- 20pcs/box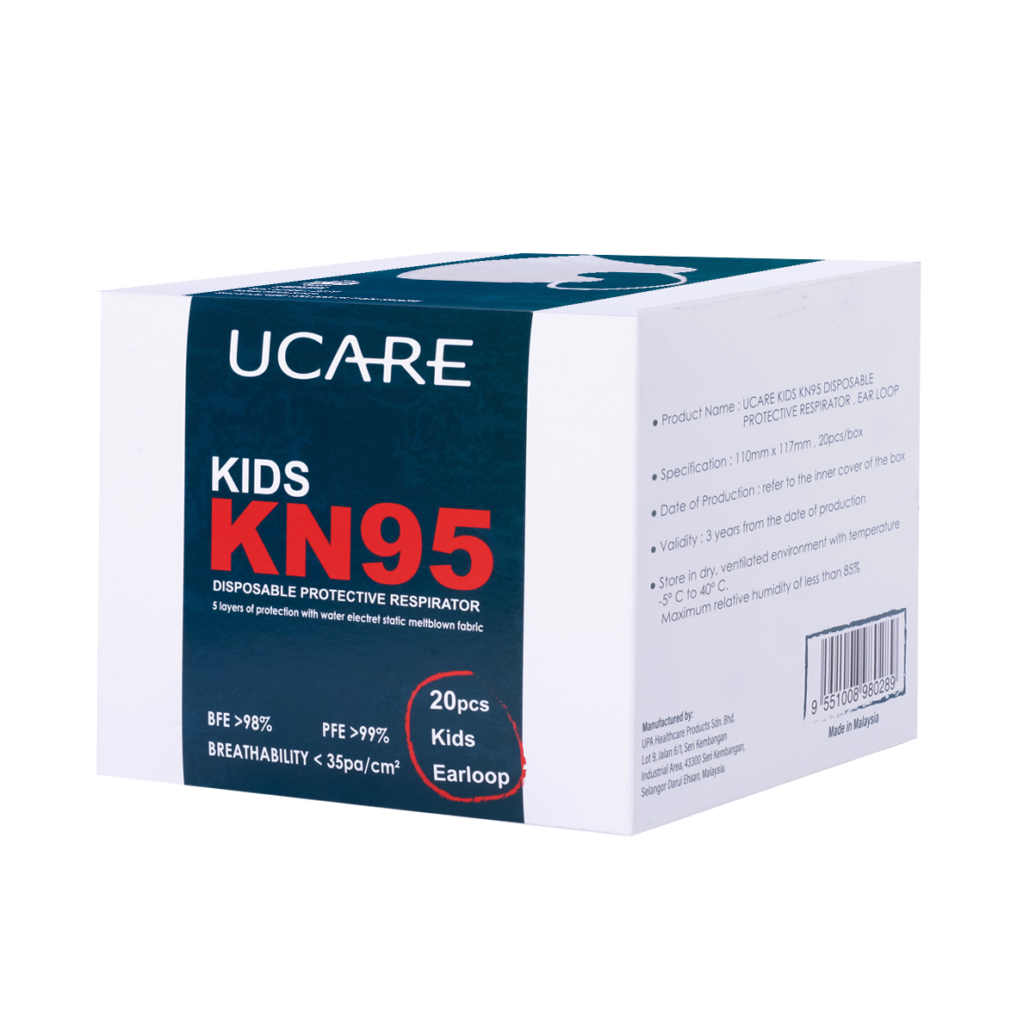 UCARE Junior KN95 Disposable Respirator- 20pcs/box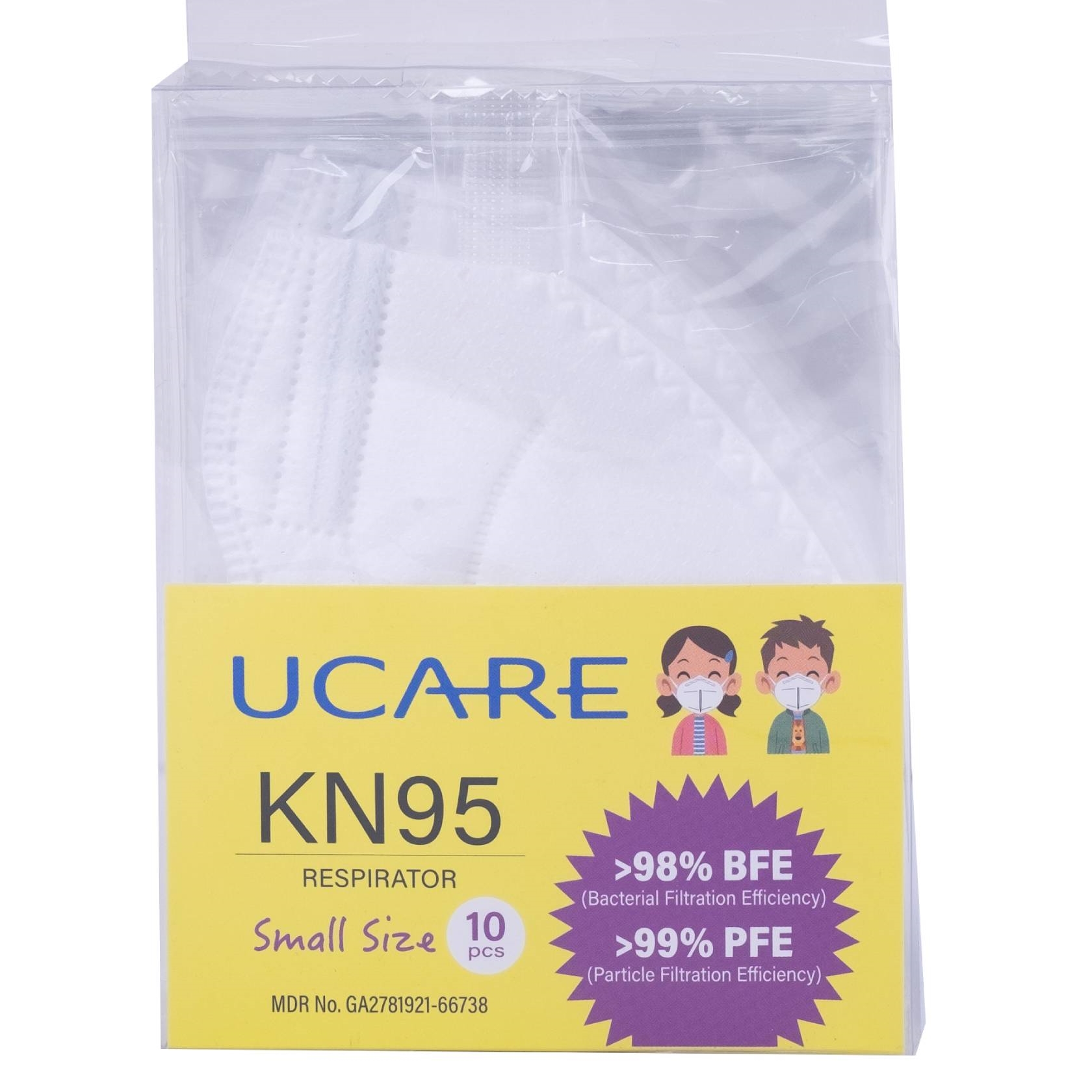 UCARE Child KN95 Disposable Respirator- 10pcs/pack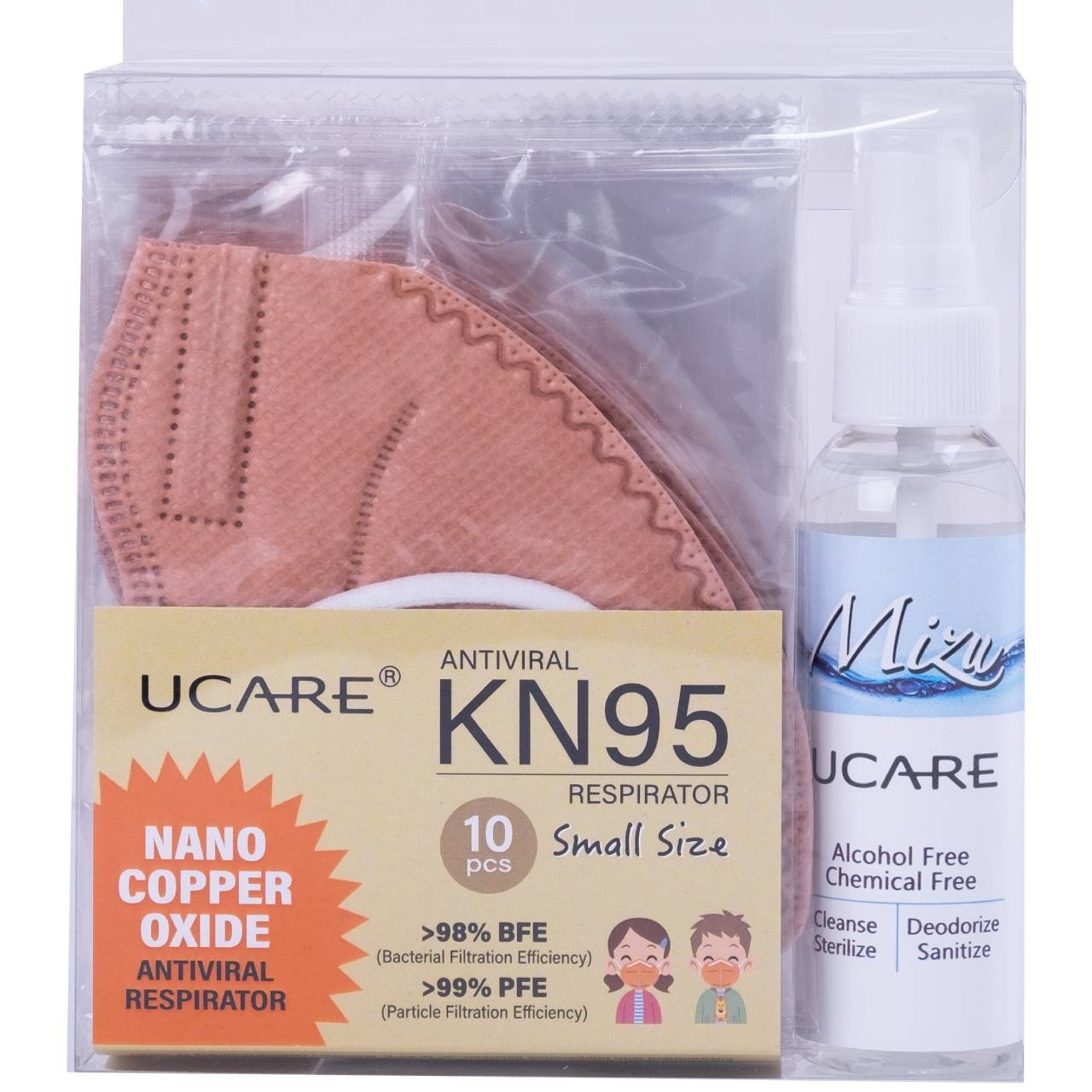 UCARE Child KN95 Antivirus Nano Copper Oxide Protective Respirator + Mizu Sanitizer- 10pcs/pack
>98% BFE (Bacterial Filtration Efficiency)
>99% PFE (Particle Filtration Efficiency)
KN95 Respirator Nano Copper Oxide
Nano Copper Oxide KN95 respirator is reusable for multiple times.
Nano Copper Oxide Anti-virus Face Mask is a new type of self-sterilizing mask. It uses non-woven fabric impregnated with nano-copper oxides with microbial killing properties as the main material of the mask.
The aim is to kill the viruses through the active metal ions of nano-copper oxide. Research done have proven that when high concentration of Covid-19 viruses is injected into the surface of the face mask. 90% of the viruses will be killed within a few seconds. While 100% of the remaining viruses will be killed after a few minutes. Therefore, this mask can be reused for multiple times. (At least 50 times)
UCARE 5 PLY Disposable Face Mask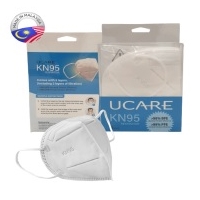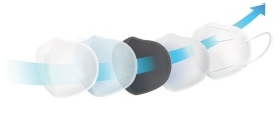 UCARE KN95 respirator face mask which are also called disposable respirators are made of 5 layers of fabric intended single use by medical or non medical practitioner / general public use.
UCARE KN99 Respirator Mask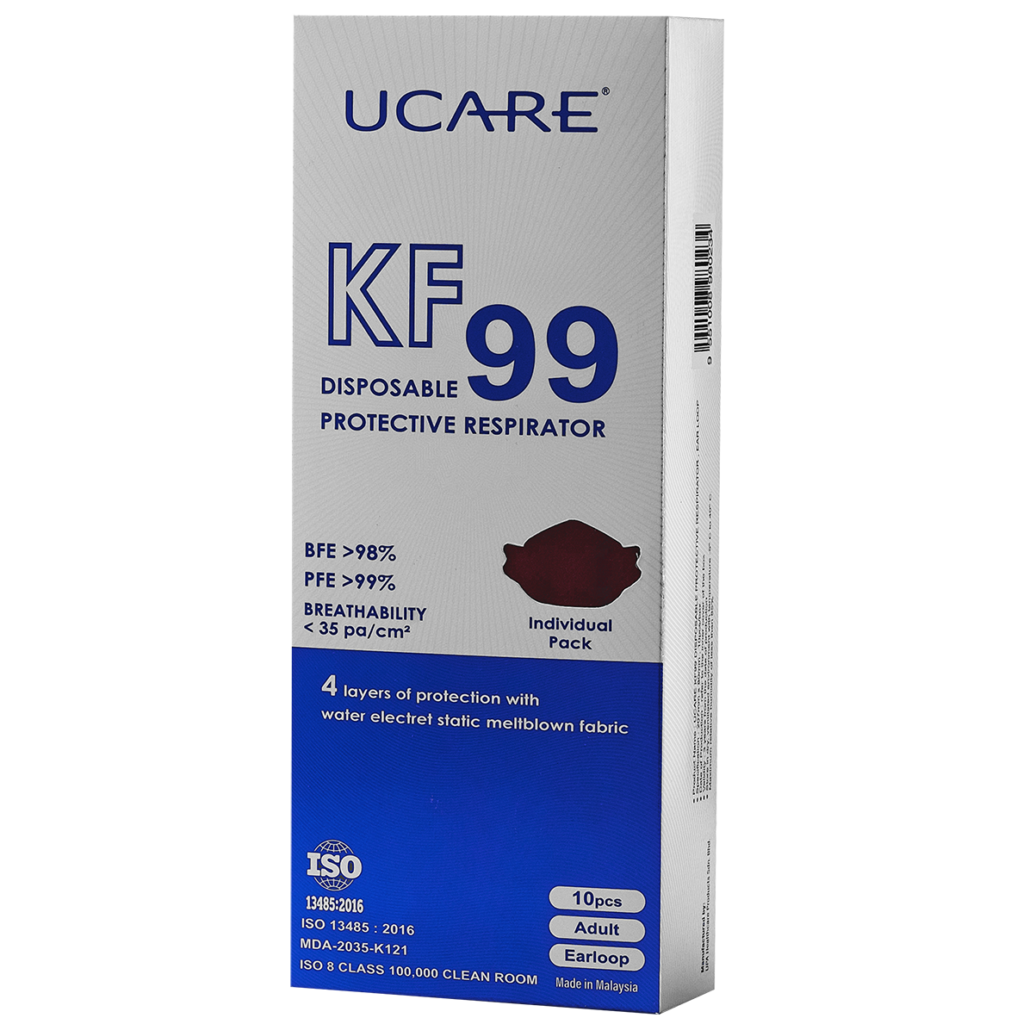 UCARE Adult KF99 Disposable Protective Respirator- 10pcs/box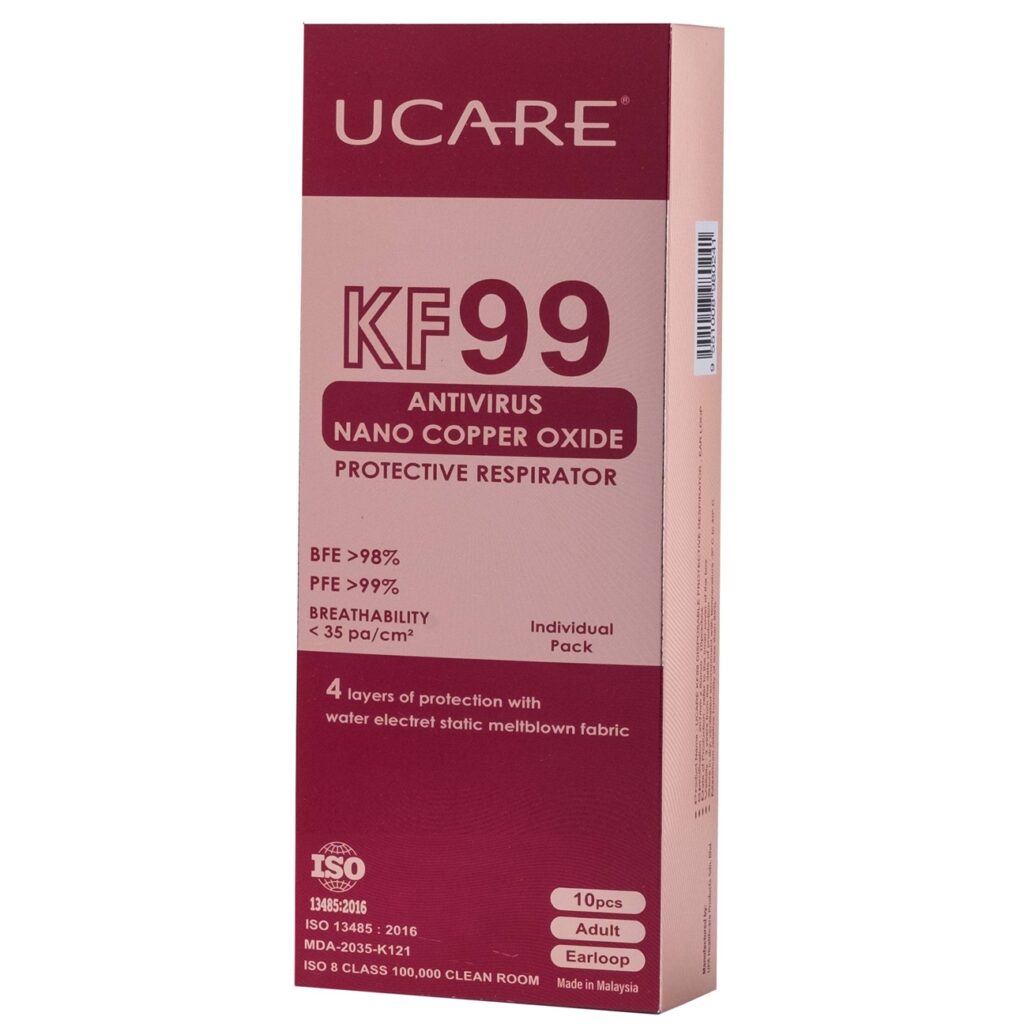 UCARE Adult KF99 Antivirus Nano Copper Oxide Protective Respirator- 10pcs/box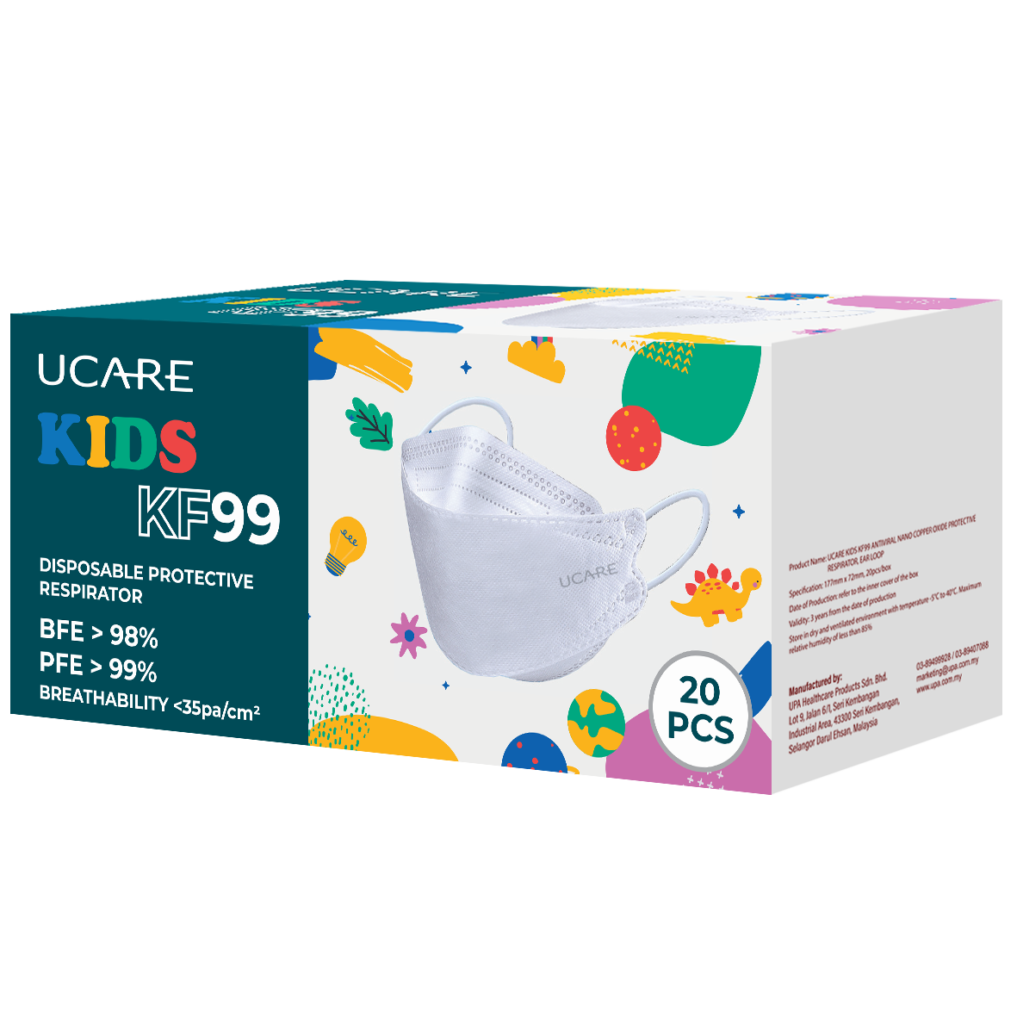 UCARE Child KF99 Disposable Protective Respirator- 20pcs/box
Disposable Protective Respirator